Niedziele handlowe 11 i 18 grudnia
11 i 18 grudnia to niedziele handlowe! Wszystkie sklepy, restauracje oraz punkty usługowe w Westfield Arkadia są otwarte. Zapraszamy za zakupy!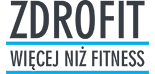 ZDROFIT
Open today
From 7:00 AM to 11:00 PM

22 123 91 38
The Zdrofit brand has been in the fitness market for more than 13 years. Our network consists of dozens of fitness clubs throughout Poland. Zdrofit is for people who need a places where they can exercise without excessive pressure or competition. Our brand promotes physical exercise, but practised in a responsible manner, always putting health first.
Opening Hours
Monday

· From 7:00 AM to 11:00 PM


Tuesday

· From 7:00 AM to 11:00 PM


Wednesday

· From 7:00 AM to 11:00 PM


Thursday

· From 7:00 AM to 11:00 PM


Friday

· From 7:00 AM to 11:00 PM


Saturday

· From 8:00 AM to 11:00 PM


Sunday

· From 8:00 AM to 9:00 PM