Niedziele handlowe 11 i 18 grudnia
11 i 18 grudnia to niedziele handlowe! Wszystkie sklepy, restauracje oraz punkty usługowe w Westfield Arkadia są otwarte. Zapraszamy za zakupy!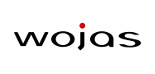 Wojas
Open today
From 10:00 AM to 10:00 PM

667 600 257
Wojas is one of the largest and most valued leather footwear manufacturers in Poland. We are proud of our multi-generational shoemaking tradition. For more than 30 years, we have been producing and selling men's, women's, children's and specialised footwear while maintaining traditional, artisanal production techniques. Our offer also includes other leather goods, accessories and shoe care products. Our brand has always been associated with durability, high quality and fashionable designs. Wojas products are sold in nearly 160 showrooms in Poland and in an online shop at wojas.pl. We are present, among others, in the Czech Republic, Russia, Slovakia, Belarus, Canada and Germany.
Opening Hours
Monday

· From 10:00 AM to 10:00 PM


Tuesday

· From 10:00 AM to 10:00 PM


Wednesday

· From 10:00 AM to 10:00 PM


Thursday

· From 10:00 AM to 10:00 PM


Friday

· From 10:00 AM to 10:00 PM


Saturday

· From 10:00 AM to 10:00 PM


Sunday

· From 10:00 AM to 9:00 PM

See all offers
*Offers are subject to availability. Offres can not be redeemed in cash. Only one offer per person and visit is allowed. Offers can not be used in combination with other offers and vouchers. Offers ar not valid on purchase of gift cards or other prepaid payment products.
---