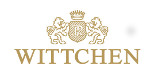 Wittchen
Open today
From 10:00 AM to 10:00 PM

518 022 745
WITTCHEN jest prestiżową firmą z prawie 30- letnią tradycją, a jej historia rozpoczęła się od sprzedaży galanterii skórzanej. Obecnie WITTCHEN to szeroka oferta różnorodnych produktów, które łączy najwyższa jakość wykonania. Należą do niej torebki z luksusowej linii Elegance stworzonej z najwyższej jakości skór, wyjątkowej linii Young, szykowna odzież skórzana i wełniana, szale, apaszki, czapki, rękawiczki, obuwie a także bogata oferta bagażu. Dostępne kolekcje sezonowe są odzwierciedleniem najnowszych trendów w modzie, zawsze odznaczają się unikatowym wzornictwem, a także oryginalną kolorystyką. Warto zaznaczyć, że większość produktów WITTCHEN wykonywana jest w technologii hand made. Weryfikacja jakości następuje w czasie drobiazgowych testów, dzięki czemu wyroby WITTCHEN są najwyższej jakości. Wszystkie produkty są sygnowane logo firmy i posiadają certyfikat autentyczności. Produkty i działalność marki WITTCHEN są doceniane przez Klientów, a firma jest laureatem wielu prestiżowych nagród.
Opening Hours
Monday

· From 10:00 AM to 10:00 PM


Tuesday

· From 10:00 AM to 10:00 PM


Wednesday

· From 10:00 AM to 10:00 PM


Thursday

· From 10:00 AM to 10:00 PM


Friday

· From 10:00 AM to 10:00 PM


Saturday

· From 10:00 AM to 10:00 PM


Sunday

Closed
See all offers
*Offers are subject to availability. Offres can not be redeemed in cash. Only one offer per person and visit is allowed. Offers can not be used in combination with other offers and vouchers. Offers ar not valid on purchase of gift cards or other prepaid payment products.
---