Niedziele handlowe 11 i 18 grudnia
11 i 18 grudnia to niedziele handlowe! Wszystkie sklepy, restauracje oraz punkty usługowe w Westfield Arkadia są otwarte. Zapraszamy za zakupy!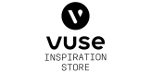 Vuse Inspiration Store
Open today
From 10:00 AM to 10:00 PM

VIS stands for responsible and modern solutions.
Our point of sale offers alternative nicotine products for adult users. First and foremost, we value quality and our extensive knowledge of our offer.
We keep up with the ever-evolving needs of our customers, which is why we have focused on modernity inspired by what you expect.
Our products meet rigorous standards and are designed for adult users.
That's why we are confident that the trust of our customers results from the quality of our products that include e-liquids manufactured in Poland, e-cigarettes, tobacco warmers, and nicotine sachets.
We can also perfectly adjust your device to meet all your needs thanks to our innovative solutions.
Opening Hours
Monday

· From 10:00 AM to 10:00 PM


Tuesday

· From 10:00 AM to 10:00 PM


Wednesday

· From 10:00 AM to 10:00 PM


Thursday

· From 10:00 AM to 10:00 PM


Friday

· From 10:00 AM to 10:00 PM


Saturday

· From 10:00 AM to 10:00 PM


Sunday

· From 10:00 AM to 9:00 PM