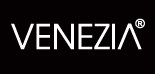 VENEZIA
Open today
From 10:00 AM to 10:00 PM

510 999 600 22 331 25 17
VENEZIA means stylish footwear and leather accessories for women and men. We are distinguished by modern, yet elegant design and attention to detail, thanks to which for nearly 20 years we have been appreciated by our customers. StyleVENEZIA combines sophisticated elegance with modern, bold design. While creating our collections, we draw inspiration from timeless classics, which we reinterpret based on the latest trends. We are a brand created for those who are sensitive to beauty and want to express their personality through fashion. CollectionsEvery season we offer our customers nearly 2,500 models for women and 1,000 models for men where the common denominator is innovative design, high quality materials and attention to detail. VENEZIA's collections have their own unique style and at the same time are inspired by the latest trends. HistoryVENEZIA has been appreciated by customers for nearly 20 years and is one of the most famous footwear brands in Poland. The first boutique under the name VENEZIA was opened in 1996 and since then we have been continuously developing our sales network throughout the country. Currently we have more than 70 showrooms all over Poland and an online shop.
Opening Hours
Monday

Closed

Tuesday

· From 10:00 AM to 10:00 PM


Wednesday

· From 10:00 AM to 10:00 PM


Thursday

· From 10:00 AM to 10:00 PM


Friday

· From 10:00 AM to 10:00 PM


Saturday

· From 10:00 AM to 10:00 PM


Sunday

Closed
See all offers
*Offers are subject to availability. Offres can not be redeemed in cash. Only one offer per person and visit is allowed. Offers can not be used in combination with other offers and vouchers. Offers ar not valid on purchase of gift cards or other prepaid payment products.
---