Niedziele handlowe 11 i 18 grudnia
11 i 18 grudnia to niedziele handlowe! Wszystkie sklepy, restauracje oraz punkty usługowe w Westfield Arkadia są otwarte. Zapraszamy za zakupy!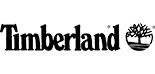 Timberland
Open today
From 10:00 AM to 10:00 PM

785 680 045
Comfort. Sustainability. Responsibility. Transparent production. Unique design. Since the creation of Timberland, those values have been the DNA of our brand. Timberland is a story of unique designs, distinctive shapes, the iconic Premium 6'' and systems that guarantee complete comfort. It's a story of responsible production and search for environmentally friendly solutions. It's a story about products for people who value quality and the importance of their choices. It is a story about responsibility, not only for the product, but also for the environment and our employees. It means recycled materials, factory supervision, local support, CSR activities. When you buy products with our famous tree logo, you won't doubt them. Whether you choose boots, sneakers, a jacket or a t-shirt, waterproof shoes for your child - you can be sure of our unmatched quality, superb design, your product's origin, and its transparent manufacturing history.
Opening Hours
Monday

· From 10:00 AM to 10:00 PM


Tuesday

· From 10:00 AM to 10:00 PM


Wednesday

· From 10:00 AM to 10:00 PM


Thursday

· From 10:00 AM to 10:00 PM


Friday

· From 10:00 AM to 10:00 PM


Saturday

· From 10:00 AM to 10:00 PM


Sunday

· From 10:00 AM to 9:00 PM