Niedziele handlowe 11 i 18 grudnia
11 i 18 grudnia to niedziele handlowe! Wszystkie sklepy, restauracje oraz punkty usługowe w Westfield Arkadia są otwarte. Zapraszamy za zakupy!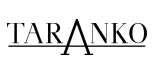 TARANKO
Open today
From 10:00 AM to 10:00 PM

22 351 95 84
We are from Poland. We are from Gdańsk. There, 31 years ago, we created our first simple, feminine floral dress that gave birth to the TARANKO brand. And although we change and react to the latest trends, our values have remained the same. We have an uncompromising approach to quality, and women continue to be our inspiration. We create for modern females, feisty and strong. We believe that TARANKO's style is timeless, born out of a love for beautiful details and all-time classic cuts. Our designs are for women who like to play with fashion and trends, and who always shine in the crowd. TARANKO's designs also tell a story about our customers, their personality, uniqueness, and the strength of their characters. Our collections are created by women for women and that is why our clothes not only meet their expectations, but also make their dreams come true. For us, Femininity is a dress. We constantly re-interpret and recreate it, so that our customers can enjoy fashion as an expression of their personality.
Opening Hours
Monday

· From 10:00 AM to 10:00 PM


Tuesday

· From 10:00 AM to 10:00 PM


Wednesday

· From 10:00 AM to 10:00 PM


Thursday

· From 10:00 AM to 10:00 PM


Friday

· From 10:00 AM to 10:00 PM


Saturday

· From 10:00 AM to 10:00 PM


Sunday

· From 10:00 AM to 9:00 PM