Niedziele handlowe 11 i 18 grudnia
11 i 18 grudnia to niedziele handlowe! Wszystkie sklepy, restauracje oraz punkty usługowe w Westfield Arkadia są otwarte. Zapraszamy za zakupy!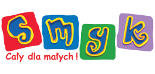 Smyk
Open today
From 10:00 AM to 10:00 PM

SMYK has been an iconic brand of children's products for over 40 years. The SMYK retail chain includes shops in Poland, an online store smyk.com as well as shops in Romania and Ukraine. In addition, our Cool Club and Smiki in-house brand products are available in both online and brick-and-mortar shops of our franchise and retail partners in countries in Europe and in the Middle East.SMYK shops offer a wide range of clothing and footwear, toys, baby accessories and other products for children aged 0-14. SMYK sells products under its own brands - primarily "COOL CLUB" and "SMIKI", which are available exclusively in the SMYK chain. COOL CLUB catches the eye with its unique clothing, footwear and accessories for children created by our own team of designers. Our in-house toy brand, SMIKI, is dedicated to toys and baby accessories. The offer of SMYK shops also includes products of renowned brands for children and toys manufacturers like Lego, Mattel, Hasbro, to name a few. In-house brand products, as well as those of other manufacturers, are also sold online and via a mobile app in Poland.
Opening Hours
Monday

· From 10:00 AM to 10:00 PM


Tuesday

· From 10:00 AM to 10:00 PM


Wednesday

· From 10:00 AM to 10:00 PM


Thursday

· From 10:00 AM to 10:00 PM


Friday

· From 10:00 AM to 10:00 PM


Saturday

· From 10:00 AM to 10:00 PM


Sunday

· From 10:00 AM to 9:00 PM