Niedziele handlowe 11 i 18 grudnia
11 i 18 grudnia to niedziele handlowe! Wszystkie sklepy, restauracje oraz punkty usługowe w Westfield Arkadia są otwarte. Zapraszamy za zakupy!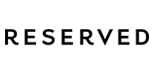 RESERVED
Open today
From 10:00 AM to 10:00 PM

Dział damski: 785 003 728; Dział męski: 785 003 572
RESERVED is a brand that has become one of the favourite stores of many customers. The brand present in the Polish market for nearly 20 years enjoys its reputation due to its attractive assortment and invariably good quality and affordable prices. The offer of RESERVED includes collections in line with world trends, youth clothing and modern classics. Lines dedicated to women are Office, i. e. elegance approached in a modern way, Street Fashion - informal stylisations inspired by urban fashion and the Young collection for young women who appreciate individualism, fashion novelties and bold image. The RESERVED Showroom also has a variety of proposals for men. In the City collection they will find classics combined with new trends. A man in the Casual style is dressed comfortably, practically and at the same time elegantly. The Young collection includes original patterns, colours and trends inspired by the world's catwalks. In addition, the RESERVED store offers women's and men's collections of Jeans, shoes, bags, belts, jewellery, accessories and underwear.
Opening Hours
Monday

· From 10:00 AM to 10:00 PM


Tuesday

· From 10:00 AM to 10:00 PM


Wednesday

· From 10:00 AM to 10:00 PM


Thursday

· From 10:00 AM to 10:00 PM


Friday

· From 10:00 AM to 10:00 PM


Saturday

· From 10:00 AM to 10:00 PM


Sunday

· From 10:00 AM to 9:00 PM