Niedziele handlowe 11 i 18 grudnia
11 i 18 grudnia to niedziele handlowe! Wszystkie sklepy, restauracje oraz punkty usługowe w Westfield Arkadia są otwarte. Zapraszamy za zakupy!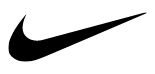 NIKE
Open today
From 10:00 AM to 10:00 PM

787 544 607
Nike is a leading sportswear brand with a global reach. We offer sportswear for every age group. With a wide selection and rich colours, we will satisfy the most demanding customers! We have training shoes dedicated to people who work out in the gym and love fitness. Specialised, thermo-active clothing made with air-wicking technology will make you feel comfortable during any kind of activity. Do you love a sporty style? Great! At our Nike store, you're sure to find urban clothing and footwear. We offer the right products for every season. The Nike store at Westfield Arkadia belongs adrenaline.pl, owner of 16 Nike and Adidas shops throughout Poland and three online shops: adrenaline.pl, jejsklep.pl and sneakershop.pl. Our long-standing experience in the sports fashion industry guarantees professional service. Visit our Nike showroom and check out our offer!
Opening Hours
Monday

· From 10:00 AM to 10:00 PM


Tuesday

· From 10:00 AM to 10:00 PM


Wednesday

· From 10:00 AM to 10:00 PM


Thursday

· From 10:00 AM to 10:00 PM


Friday

· From 10:00 AM to 10:00 PM


Saturday

· From 10:00 AM to 10:00 PM


Sunday

· From 10:00 AM to 9:00 PM