Niedziele handlowe 11 i 18 grudnia
11 i 18 grudnia to niedziele handlowe! Wszystkie sklepy, restauracje oraz punkty usługowe w Westfield Arkadia są otwarte. Zapraszamy za zakupy!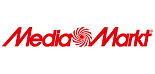 MediaMarkt
Open today
From 10:00 AM to 10:00 PM

799 35 35 35
The MediaMarkt chain offers the widest range of consumer electronics at the best prices. In any MediaMarkt store you can find everything you need to equip your home, office or car and stay connected to the world using new technologies. Our team will provide expert advice on choosing the right TV set, multimedia, office, ICT, photographic or household equipment. Fans of computer games, software, music, films, books and audio books will also find an interesting offer at MediaMarkt. In order to finance your purchase, we can arrange a loan agreement on site, with a minimum of formalities. The wide range of services offered by MediaMarkt includes, among others: delivery and installation of devices at the customer's home, quick repair of smartphones, extended and upgraded warranties, photo print-outs, return of used devices, and efficient service.
Opening Hours
Monday

· From 10:00 AM to 10:00 PM


Tuesday

· From 10:00 AM to 10:00 PM


Wednesday

· From 10:00 AM to 10:00 PM


Thursday

· From 10:00 AM to 10:00 PM


Friday

· From 10:00 AM to 10:00 PM


Saturday

· From 10:00 AM to 10:00 PM


Sunday

· From 10:00 AM to 9:00 PM