Niedziele handlowe 11 i 18 grudnia
11 i 18 grudnia to niedziele handlowe! Wszystkie sklepy, restauracje oraz punkty usługowe w Westfield Arkadia są otwarte. Zapraszamy za zakupy!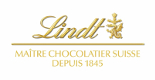 Lindt
Open today
From 10:00 AM to 10:00 PM

22 356 10 94
Lindt & Sprungli is a recognised leader in the market of high-quality chocolates. Lindt offers exceptional chocolate with the finest ingredients, made with passion by Maitres Chocolatiers LINDT. The most recognisable brands are Lindor - pralines with a velvety filling in a delicate chocolate shell - and Excellence - extremely thin bars of dark chocolate, both plain and with ingredients such as nuts, dried fruit and oriental spices. The Lindt boutique in Wesfield Arkadia offers a unique and special assortment for every occasion, beautifully packaged chocolate gifts - an exceptional range of products only available in Lindt shops. Combined with excellent service, this makes every visit to the Lindt shop an unforgettable experience. With Lindt, life is sweeter.
Opening Hours
Monday

· From 10:00 AM to 10:00 PM


Tuesday

· From 10:00 AM to 10:00 PM


Wednesday

· From 10:00 AM to 10:00 PM


Thursday

· From 10:00 AM to 10:00 PM


Friday

· From 10:00 AM to 10:00 PM


Saturday

· From 10:00 AM to 10:00 PM


Sunday

· From 10:00 AM to 9:00 PM

See all offers
*Offers are subject to availability. Offres can not be redeemed in cash. Only one offer per person and visit is allowed. Offers can not be used in combination with other offers and vouchers. Offers ar not valid on purchase of gift cards or other prepaid payment products.
---