Niedziele handlowe 11 i 18 grudnia
11 i 18 grudnia to niedziele handlowe! Wszystkie sklepy, restauracje oraz punkty usługowe w Westfield Arkadia są otwarte. Zapraszamy za zakupy!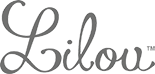 Lilou
Open today
From 10:00 AM to 10:00 PM

513 978 121
Lilou offers collections for women, men and children. Each piece is created to reflect the most beautiful emotions. The brand's characteristic and strength is personalisation and the possibility to create your own unique compositions. Each boutique has an atelier where the jewellery is engraved and configured according to the customers' wishes. Our philosophy based on the possibility of personal engraving allows our talismans to express love, gratitude and also to remind you of important moments in your life. Lilou is a world of endless creativity, where customers' dreams come true. All designs are original and created in the brand's design studio.
Opening Hours
Monday

· From 10:00 AM to 10:00 PM


Tuesday

· From 10:00 AM to 10:00 PM


Wednesday

· From 10:00 AM to 10:00 PM


Thursday

· From 10:00 AM to 10:00 PM


Friday

· From 10:00 AM to 10:00 PM


Saturday

· From 10:00 AM to 10:00 PM


Sunday

· From 10:00 AM to 9:00 PM