Niedziele handlowe 11 i 18 grudnia
11 i 18 grudnia to niedziele handlowe! Wszystkie sklepy, restauracje oraz punkty usługowe w Westfield Arkadia są otwarte. Zapraszamy za zakupy!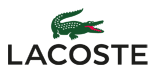 Lacoste
Open today
From 10:00 AM to 10:00 PM

734 199 040
The Lacoste brand is clearly associated with the highest quality, sports and casual outfits and the most popular crocodile in the world. We invites you to the showroom with the famous logo. This is where men who value good style, the best fabrics and original design can find interesting clothing and accessories. In addition to the famous polo shirts with embroidered small crocodile, the store offers proposals that will allow you to dress from head to toe.
The Lacoste man wears T-shirts, blouses, sweatshirts, jackets or trousers in classic or casual style, appreciates the latest trends and inspirations from the world of fashion. These are accessories, such as belts and bags, which go perfectly with the apparel from the crocodile brand.
The Lacoste showroom is the ideal place for all those who appreciate high quality, original designs and elegant and yet casual style.
Opening Hours
Monday

· From 10:00 AM to 10:00 PM


Tuesday

· From 10:00 AM to 10:00 PM


Wednesday

· From 10:00 AM to 10:00 PM


Thursday

· From 10:00 AM to 10:00 PM


Friday

· From 10:00 AM to 10:00 PM


Saturday

· From 10:00 AM to 10:00 PM


Sunday

· From 10:00 AM to 9:00 PM