Niedziele handlowe 11 i 18 grudnia
11 i 18 grudnia to niedziele handlowe! Wszystkie sklepy, restauracje oraz punkty usługowe w Westfield Arkadia są otwarte. Zapraszamy za zakupy!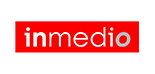 Inmedio
Open today
From 9:00 AM to 10:00 PM

(22) 468 40 60
The Inmedio store in shopping center offers the widest selection of press titles. Aesthetic, spacious interior and well-thought-out display make it easy to find interesting magazines, newspapers and journals. Readers can find here titles from all areas, from women's, fashion and lifestyle press, through guides, hobby titles, to colour magazines for the youngest and daily newspapers.
Inmedio also offers books, tobacco products, sweets, drinks and multimedia articles. Customers can also find here handy stationery items and small gifts. Press and book items available in the store can be viewed on site.
Good location, professional service and always up to date offer - these are the most important advantages of a good newsagent, which is Inmedio.
Opening Hours
Monday

· From 9:00 AM to 10:00 PM


Tuesday

· From 9:00 AM to 10:00 PM


Wednesday

· From 9:00 AM to 10:00 PM


Thursday

· From 9:00 AM to 10:00 PM


Friday

· From 9:00 AM to 10:00 PM


Saturday

· From 9:00 AM to 10:00 PM


Sunday

Closed