Niedziele handlowe 11 i 18 grudnia
11 i 18 grudnia to niedziele handlowe! Wszystkie sklepy, restauracje oraz punkty usługowe w Westfield Arkadia są otwarte. Zapraszamy za zakupy!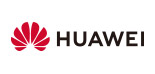 Huawei
Open today
From 10:00 AM to 10:00 PM

22 166 10 99, 512 771 026
Since summer 2018, Huawei has been the second largest smartphone manufacturer in the world. Huawei's services and devices are available in more than 170 countries, and reach more than a third of humanity. The company has 16 Research and Development centres in different parts of the world, including the US, Germany, Sweden, Russia, India, and China. One of Huawei's three business groups, Huawei Consumer Business Group, is responsible for a broad product portfolio, including smartphones, laptops, tablets and wearables, as well as home routers and cloud services. With more than 20 years of experience in the ICT market, as well as an extensive global network of partners and collaborators, Huawei CBG provides cutting-edge technology and services to customers around the world.
Opening Hours
Monday

· From 10:00 AM to 10:00 PM


Tuesday

· From 10:00 AM to 10:00 PM


Wednesday

· From 10:00 AM to 10:00 PM


Thursday

· From 10:00 AM to 10:00 PM


Friday

· From 10:00 AM to 10:00 PM


Saturday

· From 10:00 AM to 10:00 PM


Sunday

· From 10:00 AM to 9:00 PM