Niedziele handlowe 11 i 18 grudnia
11 i 18 grudnia to niedziele handlowe! Wszystkie sklepy, restauracje oraz punkty usługowe w Westfield Arkadia są otwarte. Zapraszamy za zakupy!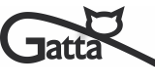 Gatta
Open today
From 10:00 AM to 10:00 PM

+48 669 253 800
The Gatta brand is known and appreciated by all customers, so they eagerly visit its elegant, stylish showroom. Shopping in the Gatta store is a real pleasure, both due to its very attractive assortment and the friendly, competent service. Gatta is known for its best quality, excellent design and attractive, new collections in line with the latest trends. Gatta offers an extensive assortment of tights and stockings from the Collant, Classic and Galleria Fantasia lines, which include classic, smooth and patterned tights and fabulous colours. Gatta also offers underwear in the Bodywear line, i.e. luxury and fashionable designs. The Active line, on the other hand, includes attractive sportswear and underwear. In addition, customers will find here the Gatta Wedding collection as well as Gatta's Beauty modeling, anti-cellulite tights and fashionable swimsuits.
The company also remembers about the youngest, offering the Gatta Cottoline line. Men appreciate products from the Underwear For Men collection. The Gatta is a place where customer satisfaction and high quality are the most important considerations.
Opening Hours
Monday

· From 10:00 AM to 10:00 PM


Tuesday

· From 10:00 AM to 10:00 PM


Wednesday

· From 10:00 AM to 10:00 PM


Thursday

· From 10:00 AM to 10:00 PM


Friday

· From 10:00 AM to 10:00 PM


Saturday

· From 10:00 AM to 10:00 PM


Sunday

· From 10:00 AM to 9:00 PM

See all offers
*Offers are subject to availability. Offres can not be redeemed in cash. Only one offer per person and visit is allowed. Offers can not be used in combination with other offers and vouchers. Offers ar not valid on purchase of gift cards or other prepaid payment products.
---