Niedziele handlowe 11 i 18 grudnia
11 i 18 grudnia to niedziele handlowe! Wszystkie sklepy, restauracje oraz punkty usługowe w Westfield Arkadia są otwarte. Zapraszamy za zakupy!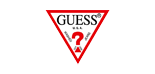 GUESS
Open today
From 10:00 AM to 10:00 PM

+48 22 351 99 17
Founded in 1981, the GUESS brand began as a company specialising in denim. Since then, it has grown significantly and developed into an international clothing brand. Currently, GUESS designs and sells a complete collection of clothes, shoes and accessories for women, men and children. For years, the GUESS brand has been the author of unique advertising campaigns, which are one of the brand's trademarks. GUESS products are sold all over the world in private label stores, wholesale and via an online store. GUESS also has license shops and distributors in South America, Europe, Asia, Africa, Australia and the Middle East.
Opening Hours
Monday

· From 10:00 AM to 10:00 PM


Tuesday

· From 10:00 AM to 10:00 PM


Wednesday

· From 10:00 AM to 10:00 PM


Thursday

· From 10:00 AM to 10:00 PM


Friday

· From 10:00 AM to 10:00 PM


Saturday

· From 10:00 AM to 10:00 PM


Sunday

· From 10:00 AM to 9:00 PM