Niedziele handlowe 11 i 18 grudnia
11 i 18 grudnia to niedziele handlowe! Wszystkie sklepy, restauracje oraz punkty usługowe w Westfield Arkadia są otwarte. Zapraszamy za zakupy!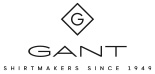 GANT
Open today
From 10:00 AM to 10:00 PM

735-967-649
GANT, the original American sportswear brand with European finesse, offers modern, high quality lifestyle clothing for men, women and children. Under the GANT brand, watches, shoes, glasses, perfumes, underwear and household articles are also sold under licence. Since its foundation in New Haven, Connecticut, USA, in 1949, the company has been passionately pursuing values based on the authentic and innovative heritage of the Ivy League, an association of elite universities on the East Coast of the United States.
Since then, the company has continued to grow, and its offer is characterised by European sophistication. Today it is present in more than 60 countries with a chain of more than 500 stores and 4000 retailers.
Opening Hours
Monday

· From 10:00 AM to 10:00 PM


Tuesday

· From 10:00 AM to 10:00 PM


Wednesday

· From 10:00 AM to 10:00 PM


Thursday

· From 10:00 AM to 10:00 PM


Friday

· From 10:00 AM to 10:00 PM


Saturday

· From 10:00 AM to 10:00 PM


Sunday

· From 10:00 AM to 9:00 PM