Niedziele handlowe 11 i 18 grudnia
11 i 18 grudnia to niedziele handlowe! Wszystkie sklepy, restauracje oraz punkty usługowe w Westfield Arkadia są otwarte. Zapraszamy za zakupy!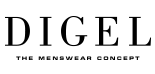 Digel
Open today
From 10:00 AM to 10:00 PM

795 525 197
Salon Digel is the brand's flagship store and the first monobrand point of sale in Poland. Digel creates innovative and creative fashion for men, distinguished by styling in line with current trends and focused on individuality, wearing comfort, and offering great value for money. Another strength of the brand is the broadest range of modular Mix&Match suits in Europe, clothing lines dedicated to different body shapes, 24-hour availability as well as Digel's collections for different occasions (Preference - premium line, Protect 3 - ideal for travel, Ceremony - for important occasions, Move - an independent collection combining business lifestyle, sporty luxury and urban style with modern and tailored shapes). At Digel, all men can complete their wardrobe with original jackets, waistcoats, shirts and trousers, as well as coats and attractive accessories and a wide selection of stylish shoes - a novelty from Digel.
Opening Hours
Monday

· From 10:00 AM to 10:00 PM


Tuesday

· From 10:00 AM to 10:00 PM


Wednesday

· From 10:00 AM to 10:00 PM


Thursday

· From 10:00 AM to 10:00 PM


Friday

· From 10:00 AM to 10:00 PM


Saturday

· From 10:00 AM to 10:00 PM


Sunday

· From 10:00 AM to 9:00 PM

See all offers
*Offers are subject to availability. Offres can not be redeemed in cash. Only one offer per person and visit is allowed. Offers can not be used in combination with other offers and vouchers. Offers ar not valid on purchase of gift cards or other prepaid payment products.
---