Niedziele handlowe 11 i 18 grudnia
11 i 18 grudnia to niedziele handlowe! Wszystkie sklepy, restauracje oraz punkty usługowe w Westfield Arkadia są otwarte. Zapraszamy za zakupy!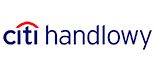 Citi Handlowy
Open today
From 10:00 AM to 9:00 PM

22 692-24-84
Come and discover tomorrow's banking with Citi Handlowy in the modern Smart branch!
The branch of Smart Citi Handlowy is:
Four modern self-service stations, where you can apply for a product or use online banking, either by yourself or together with a consultant;
A video meeting room where you can talk to high-class experts through a video call;
An ATM where you withdraw cash in 3 currencies: PLN, EUR, USD or deposit cash in PLN;- Interactive touch screens, where you can get acquainted with the offer of Citi Handlowy's products and services and choose the ones that suit your needs;
A large screen with information about promotional products and discounts at Citi Handlowy's partners.
Opening Hours
Monday

· From 10:00 AM to 9:00 PM


Tuesday

· From 10:00 AM to 9:00 PM


Wednesday

· From 10:00 AM to 9:00 PM


Thursday

· From 10:00 AM to 9:00 PM


Friday

· From 10:00 AM to 9:00 PM


Saturday

· From 10:00 AM to 9:00 PM


Sunday

· From 10:00 AM to 9:00 PM