Niedziele handlowe 11 i 18 grudnia
11 i 18 grudnia to niedziele handlowe! Wszystkie sklepy, restauracje oraz punkty usługowe w Westfield Arkadia są otwarte. Zapraszamy za zakupy!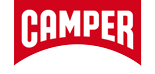 Camper
Open today
From 10:00 AM to 10:00 PM

22 331 52 38
There are some 300 stores in more than 70 countries operating under the Camper brand. The history of the brand is closely related to the history of the family, which devoted their entire life to their passion for shoes. In 1877, Antonio Fluxà founded the first modern factory in Mallorca, but it was only in 1975 that his grandson Lorenzo Fluxà created the Camper brand. An elite Spanish brand, since then it has enjoyed great popularity and a very good reputation mainly due to its unique design.
Camper shoes are original, made of high quality materials, because the company puts great emphasis on unparalleled design. Fancy heels and soles, original combination of colours, unusual designs of uppers - all this makes Camper shoes stand out among thousands of other designs in appearance, but also above-average comfort.
Opening Hours
Monday

· From 10:00 AM to 10:00 PM


Tuesday

· From 10:00 AM to 10:00 PM


Wednesday

· From 10:00 AM to 10:00 PM


Thursday

· From 10:00 AM to 10:00 PM


Friday

· From 10:00 AM to 10:00 PM


Saturday

· From 10:00 AM to 10:00 PM


Sunday

· From 10:00 AM to 9:00 PM