Niedziele handlowe 11 i 18 grudnia
11 i 18 grudnia to niedziele handlowe! Wszystkie sklepy, restauracje oraz punkty usługowe w Westfield Arkadia są otwarte. Zapraszamy za zakupy!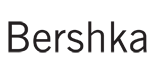 Bershka
Open today
From 10:00 AM to 10:00 PM

22 356 10 90
Bershka store is a perfect place for the young-at-heart fans of the latest trends from all age groups. Established in 1998, the brand, one of the important parts of the Spanish INDITEX Group. It is a response to the expectations of young, increasingly demanding customers, perfectly aware of global trends. The showroom offers the most fashionable dresses, trousers, skirts, jeans, tops, shorts and outerwear. There are also such important accessories as shoes, bags, belts and jewellery. Basic lines available in the store are Bershka, BSK and men's clothing.
Bershka is one of the youngest brands of the INDITEX Group. It was created in 1998 to meet the needs of mainly teenage customers who want to follow the latest trends in fashion with its innovative approach to sales. Through its shops it promotes a free and bold style that is one with the ever-changing avant-garde environment. The spacious and modern Bershka stores are places where fashion, music and street art come together.
Opening Hours
Monday

· From 10:00 AM to 10:00 PM


Tuesday

· From 10:00 AM to 10:00 PM


Wednesday

· From 10:00 AM to 10:00 PM


Thursday

· From 10:00 AM to 10:00 PM


Friday

· From 10:00 AM to 10:00 PM


Saturday

· From 10:00 AM to 10:00 PM


Sunday

· From 10:00 AM to 9:00 PM