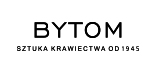 Bytom
Open today
From 10:00 AM to 10:00 PM

795 528 497
The campaign for the latest spring-summer 2022 collection takes the customer on another sentimental journey – this time to seaside resorts. Overrun by tourists in high season, in low season they offer peace and respite. The cinematographer Marcin Morawicki and the photographer Kuba Dąbrowski created cinematic snapshots reminiscent of Polish cinema of the 1950s and 1960s. The holiday destinations where the campaign was shot are familiar to many generations of Poles - the charming town of Łeba with its beaches and a spa of yesteryear, and the picturesque Słowiński National Park, where the wildness of the flora meets the tranquillity of the sand dunes.
Evocative photographs, the rhythm of waves crashing against wooden breakwaters, space, and picturesque sky interacting with boundless sea are a relief for our eyes. The campaign focuses on what matters the most - the present moment. Familiar landscapes connect generations and represent a classic beauty.
The photographs of the outfits, both colour and black and white, fully reflect the spring and summer vibe of the collection. The suits are paired with linen shirts, openwork jackets with T-shirts, lightweight cotton sweaters with shorts. On top of that the collection offers eclectic combinations, such as classic beige trench coat with a tracksuit.
Spring/summer looks often include new, original colour combinations, such as beige suit paired with a powder pink linen shirt or reddish jacket paired with beige trousers.
The quality of the collection is a result of the brand's experience in tailoring since 1945. The RETRO FUTURE unique aesthetic has been developed for several seasons: it combines patterns and fabrics of yesteryear with contemporary style and technologies.
Opening Hours
Monday

Closed

Tuesday

· From 10:00 AM to 10:00 PM


Wednesday

· From 10:00 AM to 10:00 PM


Thursday

· From 10:00 AM to 10:00 PM


Friday

· From 10:00 AM to 10:00 PM


Saturday

· From 10:00 AM to 10:00 PM


Sunday

Closed