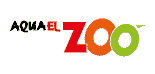 AQUAEL ZOO
Open today
From 10:00 AM to 10:00 PM

22 462 67 62
AQUAEL ZOO Stores are a network of professional outlets with staff for whom the slogan "We love animals" is not just empty words. The mission of AQUAELZOO stores is to help every animal lover in choosing optimal solutions for their pet.
The offer of AQUAELZOOO stores includes products of the following brands: AQUAEL and AQUA SZUT - aquaristics, COMFY - full range of products for dogs and cats, PET INN - essential products for breeding small mammals and birds and COMFY APPETIT - natural meat pet food and snacks for dogs.
The AQUAEL ZOO chain currently consists of over 28 professional pet shops in key Polish cities.
We invite you to visit AQUAELZOO stores, where we constantly share our greatest passion - love for animals.
Opening Hours
Monday

Closed

Tuesday

· From 10:00 AM to 10:00 PM


Wednesday

· From 10:00 AM to 10:00 PM


Thursday

· From 10:00 AM to 10:00 PM


Friday

· From 10:00 AM to 10:00 PM


Saturday

· From 10:00 AM to 10:00 PM


Sunday

Closed