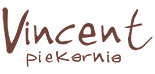 Vincent Piekarnia (parter)
Open today
From 9:00 AM to 10:00 PM

22 351 98 35
Are you dreaming of a moment of respite, a tasty interlude during your round of shopping, a pleasant break to top up the calories lost in stores and fitting rooms? Do you want to quickly travel to a different reality filled with Parisian atmosphere and enter a world of appetizing aromas and flavours? If your answer to any of these questions is YES, then come and visit Westfield Arkadia's Vincent Bakery. For breakfast, we recommend nutritious sandwiches, for example with salmon, French cheese and cold meat cuts - they will give you a delicious energy boost for the rest of the day. At Vincent you will find the best baguettes, tasty madeleine cookies, French croissants, rolls and breads, pastries with fruit or our famous quiches. Just like in a Parisian café. Over a cup of aromatic latte, cappuccino or hot chocolate, you will forget about the money spent and the receipts in your shopping bag.
Opening Hours
Monday

Closed

Tuesday

· From 9:00 AM to 10:00 PM


Wednesday

· From 9:00 AM to 10:00 PM


Thursday

· From 9:00 AM to 10:00 PM


Friday

· From 9:00 AM to 10:00 PM


Saturday

· From 9:00 AM to 10:00 PM


Sunday

Closed
See all offers
*Offers are subject to availability. Offres can not be redeemed in cash. Only one offer per person and visit is allowed. Offers can not be used in combination with other offers and vouchers. Offers ar not valid on purchase of gift cards or other prepaid payment products.
---