Niedziele handlowe 11 i 18 grudnia
11 i 18 grudnia to niedziele handlowe! Wszystkie sklepy, restauracje oraz punkty usługowe w Westfield Arkadia są otwarte. Zapraszamy za zakupy!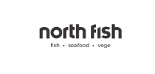 North Fish
Open today
From 10:00 AM to 10:00 PM

22 331 29 16/17, 664 998 241
North Fish specializes in fish, seafood and vegetarian dishes. We offer Norwegian salmon, black cod, pollock, delicious soups, filled rolls baked on site, fresh salads, mixed vegetables, natural lemonades and smoothies prepared from scratch every day. What all our meals have in common is that they are healthy and of the highest quality. Our restaurant proves that good food doesn't have to cost a bundle. Our unique "Take as much as you want" offer for side dishes lets you decide what and how much you will eat. This is a great offer for those who want a substantial dinner, as well as for those who just fancy a light snack.North Fish is a 100% Polish brand extensively inspired by Norway - a place where quality and excellence are highly valued.It's a great restaurant for everyone, perfect for meeting with your friends at a shared table, and for whole families with kids.
Opening Hours
Monday

· From 10:00 AM to 10:00 PM


Tuesday

· From 10:00 AM to 10:00 PM


Wednesday

· From 10:00 AM to 10:00 PM


Thursday

· From 10:00 AM to 10:00 PM


Friday

· From 10:00 AM to 10:00 PM


Saturday

· From 10:00 AM to 10:00 PM


Sunday

· From 12:00 PM to 8:00 PM

See all offers
*Offers are subject to availability. Offres can not be redeemed in cash. Only one offer per person and visit is allowed. Offers can not be used in combination with other offers and vouchers. Offers ar not valid on purchase of gift cards or other prepaid payment products.
---