Niedziele handlowe 11 i 18 grudnia
11 i 18 grudnia to niedziele handlowe! Wszystkie sklepy, restauracje oraz punkty usługowe w Westfield Arkadia są otwarte. Zapraszamy za zakupy!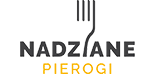 NADZIANE PIEROGI
Open today
From 10:00 AM to 8:00 PM

Nadziane food island offers a wide range of Polish pierogi filled with flavours from around the world.Our fresh, handmade pierogi rely on a unique dough recipe that makes them delicate and thin.We use tried-and-true recipes and combine them with different flavours to create original combinations to delight even the most demanding palates. We offer a wide range of fillings and sauces.The highest quality of fresh products (we don't cook from frozen!) and the handmade process are our hallmarks. Please take a look at how our food is made in the open kitchen, which is the heart of the restaurant.We offer a well-known product in a new version, and the highest quality is our priority.
Opening Hours
Monday

· From 10:00 AM to 8:00 PM


Tuesday

· From 10:00 AM to 8:00 PM


Wednesday

· From 10:00 AM to 8:00 PM


Thursday

· From 10:00 AM to 8:00 PM


Friday

· From 10:00 AM to 8:00 PM


Saturday

· From 10:00 AM to 8:00 PM


Sunday

Closed
See all offers
*Offers are subject to availability. Offres can not be redeemed in cash. Only one offer per person and visit is allowed. Offers can not be used in combination with other offers and vouchers. Offers ar not valid on purchase of gift cards or other prepaid payment products.
---